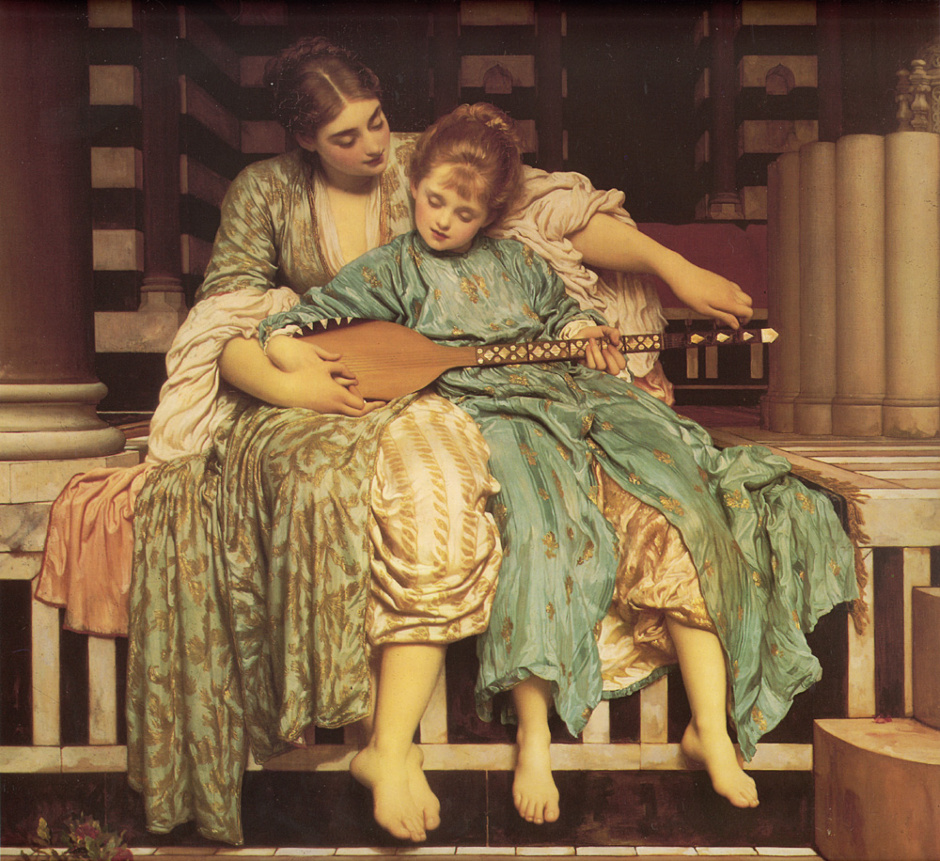 The Music Lesson
by Lord Frederick Leighton (1877).
I was struck, today, by Jeremiah 8:7 which reads,
"...But my people do not know the requirements of the Lord."
Let it not be said of my children that they did not know the Lord's requirements, for it is my responsibility to teach them. It is my job to place their feet on the path of truth, and point them in the way of the Everlasting God. If I don't teach them, who will? No one on this earth loves them as I do. I have been selected by the Almighty God to teach these precious souls to follow Him.
Deuteronomy 11 reads, "Remember today that your children were not the ones who saw and experienced the discipline of the Lord your God: his majesty, his mighty hand, his outstretched arm; the signs he performed and the things he did in the heart of Egypt...It was not your children who saw what he did for you in the desert until you arrived at this place...But it was your own eyes that saw all these great things the LORD has done...Fix these words of mine in your hearts and minds...Teach them to your children, talking about them when you sit at home and when you walk along the road, when you lie down and when you get up. Write them on the doorframes of your houses and on your gates..."
It is my responsibility to teach my children of the Lord, so that they may follow him with all their hearts, souls, minds and strength. May I never present to them a tame God who can be neatly illustrated in storybooks and understood by human minds. My God is omniscient, omnipotent, infinite and mighty. He hung the stars in the sky and wove the butterfly's wings. He created every particle of every atom in the universe, and it is His hand that holds them together, even now. He created gravity and the water cycle and centripetal force.
Yet, He cares intimately about tiny, selfish, stubborn me. He leans forward to listen to the cry of my heart. He loves me with an everlasting love. He is for me.
This is the god I want to pass on. What kind of God are you passing on to your children? What are you doing to make sure that they know?